Content Management Creation Process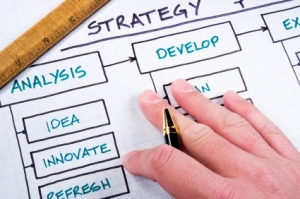 Website development should be a quick, efficient, and enjoyable process. To make this a reality, we work hard to get to know you and your specific needs and requirements.
In order to work well as a team, we have separated the development process into four phases – allowing us to quickly accomplish your development milestones and rapidly advance your project to completion.
Our 4-Step Development Process
Our website development process is divided into a four distinct and manageable steps. Each step, depending on the complexity of the website, can take as little as a week to complete – so its possible your CMS website will be up and running in less than a month!
Each step contains related tasks that need to be concurrently completed before we can move to the next step. Since we are working together, some of the tasks are ones that we do (FSA) or that you do (Client).
Step 1- Let's get to know each other and figure out your needs
To get the ball rolling, please contact us via e-mail directly or complete the form below.

Together we will discuss your website development needs and design requirements

Once we understand your requirements, we will send you a complete website development proposal

After we sign a website development contract, we will begin to work together to meet your unique needs
Step 2 – Build site – round 1
Set-up content management system, design information architecture, and create a website theme based on templates for the website (

FSA

)

Draft the website's text and submit any images you would like on the website (Client)
Step 3 – Build site – round 2
Enter your content into the CMS, demonstrate and test the website's design and function (FSA)

Review site's design and submit changes (Client)
Step 4 – Finish site
Complete website changes, finalize site details (

FSA

)

Provide comprehensive, onsite CMS training session (

FSA

)

Sign off on site (Client)

Turn over all information for site's control and appropriate copyrights (

FSA

)

Privide three months of e-mail support for questions and further assistance (

FSA

)
Why use a CMS
Many websites, especially small or older websites, are built using static webpages. These webpages are built using HTML, Javascript, and Macromedia Flash computer code. This code is difficult to access on web servers and is virtually impossible to edit without special software and training. Thus, static websites are difficult and expensive to maintain.
To solve this website design and maintenance problem, a new technology called a Content Management System (CMS) was developed. A CMS uses a database to store, retrieve, and edit the content of your website. Each page of your site is stored as simple text – making it easy to edit, search, and manipulate. When someone visits your website the CMS automatically converts your text into the required HTML and Javascript. Furthermore, the CMS database allows for additional features to be easily integrated into the website: user login and passwords, events and calendars, blogs, news feeds, and much more.
Below is an outline of common static website problems, our solutions, and some of the many benefits you will gain once your site has been converted to a CMS.
Common Website Problems
No updating – static sites are difficult and/or impossible to update

No search function – users cannot search your site to find the content they are looking for

Limited features – user login, forums, mailing lists, and calendar features require custom code and are expensive to implement
The Benefits
The ability to update and change your content anytime using a web browser
Your site's content will be displaying using current web standards. This increases accessibility and makes your content more "future proof"
The CMS has built-in search capability
Room to grow – Easily add forums and other community building features, set up RSS feeds for your growing content, have users subscribe to newsletters, and much more
You are not trapped with a single web developer – your CMS is an open source software product understood by thousands of users and developers.
The Solution
Install an open source or commercial content management system (CMS)

Move your existing content into it

Train you to use the CMS and update your website yourself
We specialize in converting your static website into an easy-to-use, highly functional, standards compliant, CMS driven website. If you don't have a website yet – no problem! We can help you build one from scratch.
Our services cover the complete website development process. We begin the process with your CMS installation, work with you on website development, and finish the process with full training and support.
If you have any questions or would like to discuss additional services, please do not hesitate to contact us.