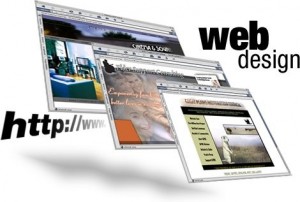 FSA makes the entire web design process easy. FSA is very much your web design partner, not just some external resource. We work very closely with our clients. FSA takes a very collaborative approach to design and functional requirements to absolutely ensure your business identity is front and foremost. FSA designers believe this is an essential part of designing an interesting and successful website.
Starting with our initial consultation through the entire web design process, visual concepts through to web development and ongoing support. FSA will be there to support you and your staff.
We work within current standards and  methodology, but are also staying on the cutting edge of designing and code to better serve you in the future!
FSA work is done in-house by our own team of professional web developers. FSA doesn't outsource any project offshore like many other companies do these days – this means continuity and highly functional code in your project. We can work closely with all our clients to ensure you get exactly what you need regarding both your time and budget.
If you're looking for a professional business web site or would like to have your current web site updated,  FSA web designers offer great advice and fresh ideas. Contact us with any specifications you have for your web site or project, and let us know your business needs. FSA will get back to you within 24 hrs to discuss all aspects of your business requirements. We look forward to working with you!