Network/System Administration: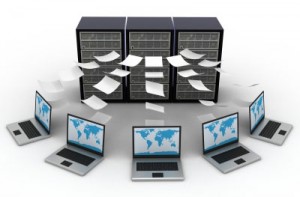 We have network engineers available to create local Intranets and Networks (ATM, Frame Relay, ISDN, TCP/IP, IPX/SPX), using the latest in technology. Whether WiFi, WAN, or LAN, we can help get it up and running; or maintain/upgrade a current network. (Now is the time to make sure your WiFi is utilizing optimal security). We are familiar with a wide array of Network hardware, including (but certainly not limited to): ACD, Channel Banks, CTI, Ethernet, Fast Ethernet Hubs/Switches, PC's, PBS, Routers, Servers, Voice Mail, WAN/LAN, VRU, Compaq/DEC/HP Alpha Servers/Clusters/Raid Arrays, Compaq Proliant Servers, Sun Microsystems, HP Servers, Apple X Serve.
FSA handles large corporate clients, museums, and even smaller private networks. We do it all; from hard wiring, to setting up wireless access nodes. FSA is also fully experienced with: Unix, MAC OS X server, Script maintenance related to cluster configuration and redundancy, and Telephony services.
Systems Software Programming: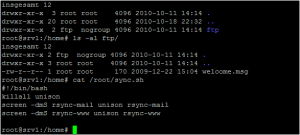 Installing, customizing and supported for IBM and OEM software in shared DASD and catalog environments. We are able to implemented assembler exits and user modifications. I/O-Genned hardware and configured LPARs. FSA can audit product usage to save licensing costs.
Our consultants have experience assuming group leadership, technical coordination, and project management responsibilities for S/390 and third-party software teams. Specialties: IBM: OS/390 and utilities through R10, MVS/ESA, HCD/IOCP, SMP/E, ServerPac, CBIPO/PDO, JES2, OS/390 UNIX., DFP, TSO, ISPF, REXX, RACF, SMS, L.E., COBOL II, RMF, IPCS, VSAM, GDDM, DITTO, VM. OEM: $AVRS, PDSFast, AbendAid, FileAid, Xpediter, CA-1, CA-7 & 11, MIM, Top Secret, Comparex, DYL, FDR, STK/HSC, InfoPac, JobScan, Omegamon, Panvalet, PGP Security.