FSA is a technologically advanced collective dedicated to bringing your vision to a wider audience. We have over 18 years of experience as designers, developers, and as project managers; and thus utilize customized strategies to develop eye catching highly functional sites and graphics.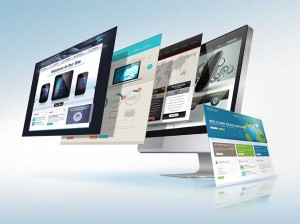 FSA is a  leading Custom Website Design company in the US and Europe. We have professionals who can create a stunning custom website design for your organization, along with the ability to get your website listed in top search engines like Google, Yahoo & Bing. We have a solid reputation in custom website design and an extensive client list. Our professional Web Design Services will give your business the look and feel needed to beat your competitors hands down! FSA designs are  customized for each client. FSA specializes in custom CMS work with WordPress, Drupal, and Joomla websites.
High Quality, Custom Web Sites – A custom Web site can be one of your business' strongest assets. By choosing to have your Web site custom designed, you can be sure that it will be crafted with the highest quality standards – and that it will generate positive results for your business. A professional Web Design team will work with you to analyze your business needs, give you practical advice and guidance, and develop the best solutions for your site.
We are one of the most affordable website design services on the net. When you choose to have FSA work on your website, you will work directly with a website designer, not a sales person. We'll custom develop your website to reflect your company's individual needs. FSA designs every website using (SEO) search engine friendly techniques insuring consistently high search rankings. Our code is strategically optimized to bring in traffic and adhere to rigid W3C standards.
FSA delivers the most cost effect and quality driven web solution for every business and organizational need. When it comes to expertise levels, FSA has professional web, graphic, and logo designers who deliver you the best web presence with the highest quality, in a very timely fashion.
Feel free to contact FSA by E-mail for a free consultation.
Web Site Upgrades: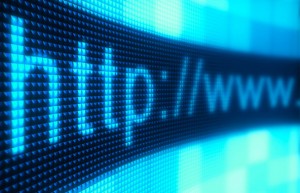 FSA is a professional Website Design and Re-design company providing a full range of upgrade web services including top tier website development, custom web programming from a simple web page to the complex solutions, e-commerce solutions, CMS (Content Management Systems) and search engine friendly website design – SEO (Search Engine Optimization).
We aim to establish long-term customer relationships based on trust and a commitment to produce best website design and web development.

We understand that our success depends on our clients – that's why the success of your business is our highest priority.

Whatever the project, we will continue working on it until you are completely satisfied.
FSA Designers utilizes the most up-to-date tools and creation techniques along with advanced graphics and design software packages. This provides you with a high impact World Wide Web presence. We work closely with you to meet your business and personal needs.
You can add more features and additional Web pages by selecting items from our itemized list.
FSA can accommodate your imagination & budget!

Itemized Ala Carte Web Components:
Extra Pages: *(Special rates for on-going clients & maintenance programs).
Extra pages allow you to build an easier to use, more complete site. Multiple pages let you feed your message to the client instead of bombarding him/her with loads of text on one page. Pages include: 1000 Words Copy [You supply], meta tags, (5) Hyperlinks, (1) E-mail link, (5) logos/images/graphics [You supply].
Forms: Extended Form & Form Handler work. Such as: order, surveys, and feedback forms…etc. Excludes custom background processing. Also includes form handler, and all configuration.
JAVA, CGI, and other Scripting: Whether adding a custom script, or just updating your site with some eye-catching tweaks; we'll help you get the most out of the newest tricks: Hover Buttons, Page Transitions, Scrolling Marquees, Hit Counters, and many other useful scripts. Ask for a list of our "ready-to-go" JAVA
Database Creation, Integration, and Maintenance: Contact us about our "On-going Database Acquisition Services". We'll help you to bring all of that information to bear in a user friendly format.  We specialize in Access, and Fox Pro Databases.
Audio: People looking at your page can download a short sound bite. You provide recorded material on cassette or Compact Disc (CD preferred).  Encoding and conversion (format) services.
Video: Visitors to your page can download a short video clip You provide video material on video cassette or CD ROM (preferred) Using our state of the art equipment, we capture the 5 to 15 second section of your choice.
Domain Name Registration: We'll help you decide upon a domain name if unsure. We can research availability of the Name, then help you procure it. Registered for 1 or  2 years through GoDaddy, NetworkSolutions, InterNic fee
Web Host Consulting: Web, Streaming Media, and Mail Server set-up, including site registration , scripts, and E-mail Accounts (Host site & ISPs)
Marketing and promotion of your web site
Connectivity assistance
Internet Skills/Applications Coaching, (Locally [In Office] and Remotely)
Contact Us for more information or a Free Quote: