FSA is passionate about beautiful and effective websites because an eloquent website communicates that you care about what you do and that you are in it for the long-haul. In today's market, a well designed website is an essential tool. It can support or provide branding of your product, services, and off-line presence. It represents your interest 24/7, 365 days a year!

In designing over 160 websites, we've noticed patterns of layouts that work really well for business websites. They consist primarily of a header with navigation, a billboard that grabs the visitors attention & asks them to take an action, 3 or 4 featured content areas right below the billboard and a footer. The left and right sidebar areas can also be used for links to recent posts, comments, updates, navigation, search features, Utube/Flicker thumbnails, categories, meta data such as logins, and a whole host of other possible widgets.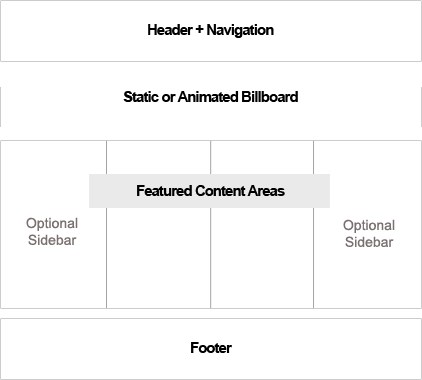 They work really well because it makes information easily digestible for the eyes by giving clear direction on what is most important and what is less important.
Take a look at some of the world's cheap jerseys top companies. Notice how they all use the Billboard Website Layout with a few tweaks:
Apple

Microsoft

IBM

Cisco

UPS

Accenture

Boston Consulting Group
Skype us
Categories: Design