FSA is a full service graphic, multimedia, web design, and IT Consultancy firm located in Chicago IL, Williamsburg VA, Athens Greece, and Würzburg Germany. We are a dynamic team of creative, web-technology savvy individuals who believe in delivering clean, streamlined, and intuitive designs based on sound web development principals and the latest developments in the fields of web design and multimedia design. We act as your technology advocate, staff, and personal consultant. FSA wants you to succeed as that equates cheap nfl jerseys to our nfl jerseys cheap own development.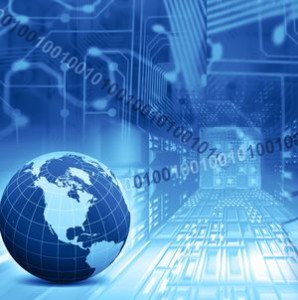 FSA is guided by a simple principal: we care. It may sound cliched, but it is true. We legitimately care about our customers and the well-being of their business. This is evident in the fact that over 90% of new business we receive is generated by word wholesale nfl jersyes of mouth referrals from satisfied customers. Of course there are many other essential things that come along with caring such as integrity, professionalism and attention to detail. Add that to a cutting edge website and graphic design team that breathes multimedia, and you begin to understand why we get those referrals.
At FSA, we focus on the needs of our clients. With proven expertise in this field, we are committed to delivering solutions with quality and effective design that make our clients look good and help them stand out from their competitors in the market place. We pride ourselves in delivering outstanding service through our unique design style and love for our work. And of course, we handle all jobs with a brilliant attitude and smile!
What makes us unique?
Convenience– Utilizing our full service for all your design needs. Having one firm maintain your designs across all platforms ensures branding consistency that leads to a greater brand awareness impact than would otherwise have been possible.
Consistent Quality– We are completely focused on delivering consistent quality at all project levels. It is what drives our design teams to be the best they can be. Because we never take on a project unless we are confident we can deliver to the highest standard, we apply our passion for perfection and our drive for creation in every project we work on.
Exceptional Service– As a small boutique firm, we offer obrovskom the personalized service, that allows for flexibility, customization, quick turnaround and high quality marketing materials. Whether you need some graphic design work done fast or need a multimedia presentation ready for that board meeting we will deliver to standard and on time.
Quick Turnaround Time– In the digital world where web developments move fast, time is always against us. Our team always works to complete projects ahead of schedule. We also specialize in meeting tight deadlines and completing rush projects.
Affordable Prices– Flexible pricing: on an hourly basis or per project. We can work within your budget to deliver the kind of quality that will keep you coming back.

Complete Solutions– FSA is more than just a global design firm. With a client list from all over we have considerable expertise in providing marketing solutions to the dilemmas of cheap jordan shoes a tough market. We guide our wholesale nfl jerseys clients to make the best possible decisions with their marketing & media communications messages. This includes making sure that all designs flow harmoniously between all marketing materials, there is a common approach across various platforms and the message delivered to the recipient is of a consistent high quality. Whether your website, office upgrades, or your network operations, we work to make it all function properly – that's our promise to you.
Categories: Design