Search Engine Optimization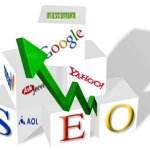 You want to show up on Google, Bing and Yahoo, right? To do that, your website needs clean code, relevant content & lots of quality incoming links. With a FSA website analysis, you'll have a head start. What matters as much as relevant content? You guessed it…

Clean Valid Coding.

We take time to make sure your website code is clean so that it is readable by search engine robots. FSA can optimize your Sitemap, robot, and htaccess texts to both protect and direct traffic to the right parts of your site.  These are essential considerations in the SEO process. If indexes can read it, they'll add it to their database.
SEO Options Built In
In addition to clean code, your content needs to contain your keywords in areas such as the page title, meta tags, headline tags and in your content. You'll have fine-grain control of these from inside your website content manager.
If you already have an existing website, than your website has probably been indexed by Google and other search engines. With the special plugins for WordPress, Drupal, Joomla, and the majority of other well supported CMS you'll be able to tell search engines exactly where the content has moved to. This will also ensure that existing incoming links continue to work without a hitch, and sensitive areas will not be indexed.
Google and other search engines are very smart. They can index your website, figure out when new content has been updated and more. However, the more you can help them in indexing your cheap nfl jerseys website, the better job they'll do. This is why all Flying Squirrel websites come with a Olan built in SiteMap that Fake Ray Bans automatically reflects any changes you make to your website. By communicating directly with the search engine robots, they'll come back as soon as you post new content or make changes and update their databases.
Ways to help search engines find and prioritize your site content
<span style="font-family: cheap jerseys wholesale arial,helvetica,sans-serif;">Let's do an experiment. Go to Google and type in the most commonly used version of your organization's name. Do you show up first in the resulting list of sites? What if you type in a short phrase describing the type of work you'd like to be known for? Do you show up in the top page of those search results, too?
Your placement on search engines like Google or Yahoo Search is important. At a minimum, it should be easy for your current constituents to find your site using your organization's name. Showing up on the first page of search results for key terms — for instance, something like "Cincinnati women's shelter," if that describes your organization — can also make a huge difference in your site traffic, not to mention in potential donors, volunteers, and clients' ability to find and connect with you.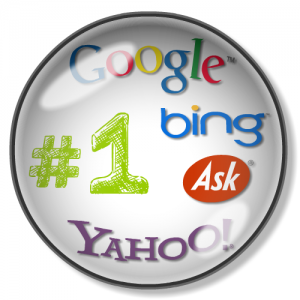 You don't have complete control over where and how your Web site shows up in search engines, but you have more power than you might think. The process of site tweaking and outreach that's used to enhance your search engine placement is called search engine optimization (or SEO for short). While SEO is often described in ways that make it seem like a mystical art form, in fact none of the key steps are particularly hard to understand. They are often, however, time consuming, and most require at least the ability to update your site's text, if not basic HTML skills.
Investing time in comparatively straightforward tasks like including key phrases in titles and headlines can reap some substantial benefits. Below, we suggest 10 steps that can help search engines find and prioritize your site content. While some steps are jordans for sale more technical than others, these concepts can help anyone understand and Oakleys Outlet prioritize search engine optimization for their organization.
ψ
Questions regarding: capabilities, availability, and rates:
Skype us
Categories: Design